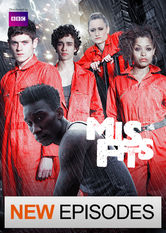 Misfits Season 5 (2009-2013)
After being sentenced to six weeks of community service, five ne'er-do-well teens discover that a freak storm has given them superpowers.
Starring: Antonia Thomas, Nathan Stewart-Jarrett, Robert Sheehan, Matthew McNulty, Lauren Socha, Iwan Rheon, Joseph Gilgun, Craig Parkinson
TV Shows | TV Sci-Fi & Fantasy | British TV Shows | TV Dramas | British TV Dramas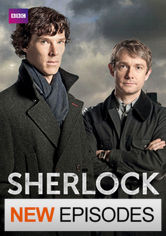 Sherlock Series 3 (2010-2014)
In this updated take on Arthur Conan Doyle's ! beloved mystery tales, the eccentric sleuth prowls the streets of modern-day London in search of clues.
Starring: Benedict Cumberbatch, Andrew Scott, Mark Gatiss, Una Stubbs, Rupert Graves, Martin Freeman
TV Mysteries | TV Shows | Police TV Shows | British TV Shows | TV Dramas | Crime TV Dramas | British TV Dramas