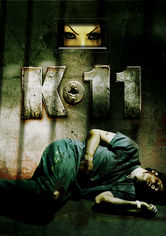 K-11 (2012) - Unrated
On waking up after a bender, a record producer finds himself imprisoned in a cellblock reserved for homosexuals and ruled by a transsexual diva.
Starring: Tommy 'Tiny' Lister, Kate del Castillo, Jason Mewes, Goran Visnjic, Sonya Eddy, Tiffany Mulheron, Luis Moncada, Craig Owens, Portia Doubleday, D.B. Sweeney
Directed by: Jules Stewart
Crime Thrillers | Dramas | Independent Thrillers | Independent Movies | Crime Dramas | Independent Dramas | Thrillers | Crime Movies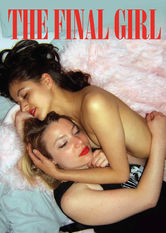 The Final Girl (2010) - Unrated
In the shadowy back alleys of Paris, three women's lives intersect when Leena, an acquaintance of all three, inexplicably disappears.
Starring: Pascale Ourbih, Brenda Velez, Wendy Delorme, Judy Minx, V��ronique Lindenberg
Directed by: Todd Verow
French Dramas | Gay & Lesbian Dramas | Dramas | Mysteries | French Movies | Art House Movies | Thrillers | Gay & Lesbian Movies | French Thrillers