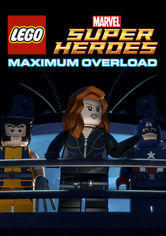 LEGO: Marvel: Maximum Overload (2013)
The mischievous Loki has found a way to put the "super" in super-villain and is amassing an army to conquer Earth and then some! His antics are keeping Spider-Man and S.H.I.E.L.D.'s finest busy as they tackle old foes who possess new powers.
Starring: Fred Tatasciore, Chi McBride, Laura Bailey, Drake Bell, Dee Bradley Baker, Barry Dennen, Greg Cipes, Steve Blum, Stan Lee, Adrian Pasdar, Troy Baker, Robin Atkin Downes, Roger Craig Smith
Directed by: Greg Richardson
Children & Family Movies | Movies for ages 8 to 10 | Movies for ages 11 to 12 | Family Adventures | Family Sci-Fi & Fantasy | Family Animation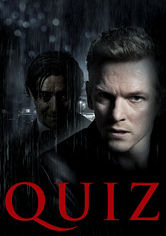 Quiz (2012)
Quizmaster Leo Vandermolen is bothered by a man in a restaurant who tells him he has kidnapped his wife and daughter. This leads to a macabre game.
Starring: Pierre Bokma, Kim van Kooten, Hanna Verboom, Barry Atsma, Loek Peters, Ruben Brinkman, Susan Radder, Stephan Evenblij
Directed by: Dick Maas
Thrillers | Crime Thrillers | Dutch Movies | Crime Movies