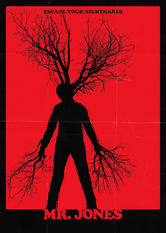 Mr. Jones (2013) - PG-13
A filmmaker and his girlfriend find creative inspiration in a mysterious neighbor's disturbing sculptures, but they may hide a terrifying secret.
Starring: Faran Tahir, Rachel O'Meara, Jordan Byrne, Mark Steger, Ethan Sawyer, Stanley B. Herman, Sarah Jones, Jessica Dowdeswell, Jon Foster, Diane Neal, David Clennon
Directed by: Karl Mueller
Independent Thrillers | Independent Movies | Horror Movies | Supernatural Thrillers | Psychological Thrillers | Supernatural Horror Movies | Thrillers
TEDTalks: Defying Disease Season 1 (2011)
Can we outsmart Mother Nature to cure some of the world's deadliest diseases? These TED speakers propose some astonishing solutions.
Starring: Seth Berkley, Kary Mullis, Alan Russell, Joe DeRisi, Cynthia Kenyon, David Agus, Larry Brilliant, Dean Ornish, William Li, Bruce Aylward, Nicholas Christakis, Aubrey de Grey
TV Documentaries | Science & Technology TV Documentaries | Science & Nature Documentaries | TV Shows | Documentaries | US TV Documentaries | Science & Nature TV | US TV Shows
TEDTalks: Mus! ic Revolution Season 1 (no year)
The world's most mesmerizing artists push the boundaries of music with jaw-dropping performances and breathtaking ideas.
Starring: Onyx Ashanti, Robert Gupta, Sivamani, James Burchfield, Eric Whitacre, Jennifer Lin, Naturally 7, Qi Zhang, Eric Lewis, Andrew Bird, Kaki King, Evelyn Glennie, Sirena Huang, Benjamin Zander, Jose Abreu, David Byrne
TV Documentaries | TV Shows | Documentaries | US TV Documentaries | Music & Concert Documentaries | US TV Shows | Music & Concert Documentaries