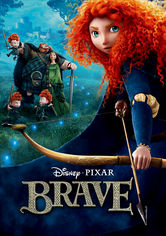 Brave (2012) - PG
When a fiery Scottish princess angers three powerful lords and is granted a poorly conceived wish, she must go on a quest to repair the damage.
Starring: Kelly Macdonald, Craig Ferguson, Kevin McKidd, Emma Thompson, Billy Connolly, Robbie Coltrane, Julie Walters, John Ratzenberger, Steve Purcell, Steven Cree, Sally Kinghom, Eilidh Fraser, Peigi Barker, Callum O'Neill, Patrick Doyle
Directed by: Steve Purcell, Mark Andrews, Brenda Chapman
Children & Family Movies | Movies for ages 8 to 10 | Movies for ages 11 to 12 | Family Features | Family Adventures | Family Feature Animation | Family Sci-Fi & Fantasy | Disney | Oscar-winning Movies | Critically-acclaimed Movies | Family Animation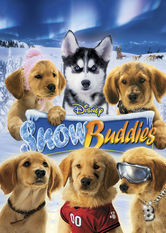 Snow Buddies (2008) - G
In this family-friendly tale, a feisty pack of golden retriever puppies embarks on an Alaskan adventure, braving snow, ice and danger along the way.
Starring: Jimmy Bennett, Kris Kristofferson, James Belushi, Dylan Minnette, John Kapelos, Cynthia Stevenson, Molly Shannon, Richard Karn, Josh Flitter, Dominic Scott Kay, Dylan Sprouse, Tom Everett Scott, Skyler Gisondo, Liliana Mumy, Lise Simms, Mike Dupod, Charles C. Stevenson Jr.
Directed by: Robert Vince
Children & Family Movies | Movies for ages 8 to 10 | Family Adventures | Movies for ages 5 to 7 | An imal Tales | Movies for ages 2 to 4 | Disney