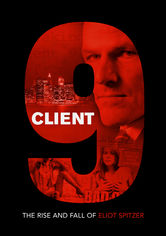 Client 9: Rise and Fall of Eliot Spitzer (2010)
A tale of hubris, sex and power, Client 9 takes an in-depth look at the rapid rise and dramatic fall of New York Gov. Eliot Spitzer.
Starring: Eliot Spitzer, Joseph Bruno, Kenneth Langone, Roger Stone, Maurice R. 'Hank' Greenberg, Cecil Suwal, Lloyd Constantine, Peter Elkind
Directed by: Alex Gibney
Documentaries | Political Documentaries | Biographical Documentaries | Critically-acclaimed Movies
The Invisible War (2012) - Unrated
The Invisible War exposes a rape epidemic in the armed forces, investigating the institutions that perpetuate it as well as its personal consequences.
Starring: Kori Cioca
Directed by: Kirby Dick
Documentaries | Social & Cultural Documentaries | Crime Documentaries | Military Documentaries | Crime Movies | Military & War Movies | Critically-acclaimed Movies | Military & War Documentaries